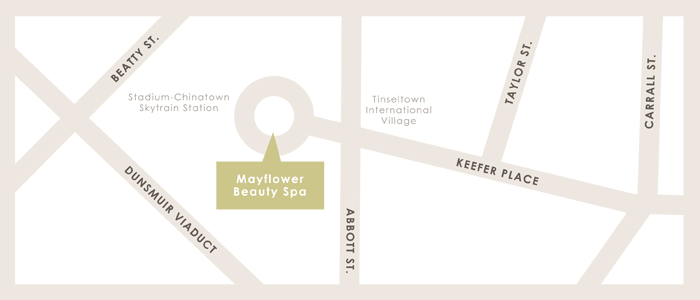 Contact
We are centrally located near Tinseltown International Village, Vancouver. If you are driving, there is underground parking in the building and at Tinseltown International Village. If you are taking the Skytrain, alight at the Stadium–Chinatown Station.
Please give us 24 hours advance notice if you need to cancel or change your appointment.
Feel free to arrive 5-10 minutes early to avoid feeling rushed.
Please advise us if you are pregnant prior to making an appointment, as some treatments may not be suitable.
Gift certificates are available for purchase.
List price does not include taxes. Prices are subject to change without notice.